Mission Statement
We strongly oppose the use of anabolic steroids or any illegal or banned substances. Our purpose is to bring you legal alternatives to help you achieve your goals. Our products contain only ingredients that are well established dietary supplements and contain nothing illegal or banned in the U.S.
Using Supplements To Increase Testosterone Levels
Testosterone Supplements Review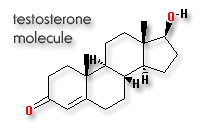 Nutritional "supplements" have come a long way in the past few years, and as of now there are tons of products you can use to increase testosterone levels in your body. Besides traditional vitamins and minerals that contribute to testosterone production in one way or another. Below we review the best testosterone boosting supplements:

Prohormones

DHEA
Tongkat Ali (Long Jack)

Vitamins And Minerals

Zinc
Vitamin A
Vitamin B6 (pyridoxine)
Vitamin C

Herbs

Saw Palmetto Extract
Tribulus Terristis
Urtica Dioca (Nettles Extract)

Get Your
FREE Anabolic
Workout eBook!
Our Products